Visitor: 76469758
There has been little change in the FIFA women's football rankings in the first quarter this year. The Vietnamese team still leads the Southeastern Asian region and is No. 32 in the world with 1638 points.
Vietnamese athletes will be competing in the Asian Games for only the second time when the biggest sporting event of the region kicks off in China this November.
The National Women's Football Championship will kick off next Monday in the northern province of Ha Nam.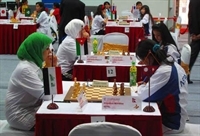 Vietnam is placed 22nd in the world women's chess rankings with international Grand Masters and six masters and an average Elo rating of 2251, according to the World Chess Federation (FIDE).


The International Football Federation (FIFA) has announced that the Vietnamese national women's football team ranks 32nd in the world table.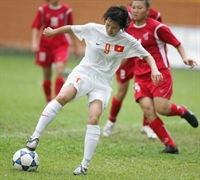 The Vietnam women's football team won the International Women's Football Tournament TKV after beating Thailand 2-0 at Cua Ong Stadium in the northern province of Quang Ninh.