Visitor: 78045498
ARTICLE "VIETNAMESE YOUNG WOMEN COMMING TO KOREA"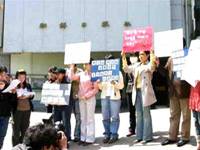 After the Chosun Daily made public the articles about Vietnamese brides on April 21 that led to reactions by Vietnamese readers, many Korean newspapers reported on a demonstration of a group of Korean citizens and Vietnamese people in front of the office of the Chosun Daily, and Vietnamese public opinion about the articles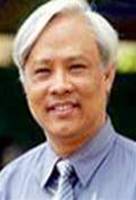 On the sideline of the 39th session of the Standing Committee of the National Assembly, Minister of Justice Uong Chu Luu talked with the press about the Chosun Daily case, from the legal aspect related to marriage with foreigners.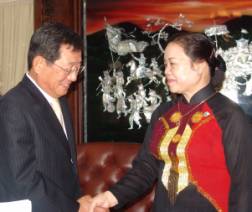 This was the affirmation made at the meeting between Mme. Ha Thi Khiet, President of Vietnam Women's Union (VWU), and Mr. Kim Euki, Ambassador of the Republic of Korea to Vietnam, on May 4, 2006 at the VWU's central office regarding the article "Vietnamese Young Women Coming to Korea – A Land of Hopes" posted by the Chosun Daily Newspaper on April 21, 2006.

A Republic of Korean diplomat has just apologized to Vietnamese women after protests at home slammed a local newspaper as "cold and insensitive" in portraying the women as merely dying to marry a Korean man.