Visitor: 62417787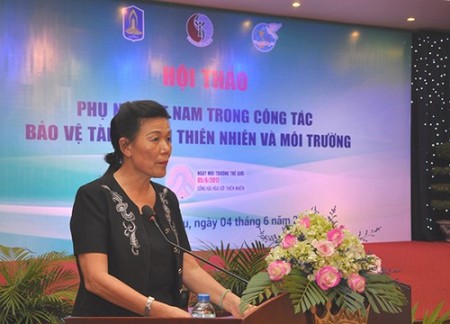 The theme of the World Environment Day this year is to call for people's living in harmony with the nature as being close with the nature will help people live a healthier and happier life and lead to social justice and reduce environmental risks and ecological crisis. This is considered a new and practical measure which contributes to improving living quality and enhancing the harmony relationship between people and the nature.
NDO – Along with the implementation of positive policies and solutions, continuous efforts should be paid on population and family planning work in order to build a prosperous family with progress and happiness, as well as to raise the quality of the population to facilitate the national socio-economic development and prosperity, Vice President Dang Thi Ngoc Thinh has said.


Hanoi (VNA) – It is necessary to switch the population policy's focus from family planning to population and development, which is considered a policy revolution to thoroughly deal with population issues and improve the population's quality, said an official.

On July 8th 2017, the Vietnamese Women's Museum (VWM) was honored to add to the podium of laurels, cups , and awards, the certificate "Top Vietnam Attraction Award of 2017", which was presented by the representatives of the Ministry of Culture, Sports and Tourism. This is the third time the VWM has been distinguished by receiving the award for its continuous efforts to improve the service provided and the experience, for the increased numbers of visitors to the museum. Seven attractions were honored this year including the VWM, the Vietnam Ethnology Museum, Literature Temple, Thang Long Imperial Citadel, Hue Royal Imperial, Cu Chi Tunnel, and Love Valley in Lam Dong Province.

On the morning of June 27th, the Vietnam Women's Union launched the safe food campaign and a campaign to promote Vietnamese products "Vietnamese people will give priority to the use of Vietnamese goods". The opening ceremony of the exhibition "Safe Food Hygiene - Take action now" took place at the Vietnamese Women's Museum. Attending the ceremony were H.E. Vu Duc Dam, Deputy Prime Minister and Member of the Communist Party; Madam Nguyen Thi Thu Ha, President of the Vietnam Women's Union and Member of the Communist Party; Mr. Truong Quoc Cuong, Vice Minister of Health; leaders of ministries, departments, and agencies from Hanoi as well as large numbers of the Vietnam Women's Union members at all levels and from all districts of Hanoi.

NDO – The 5th Vietnam-Korea Women's Forum opened in Hanoi on June 30, discussing gender mainstreaming in policies towards sustainable development.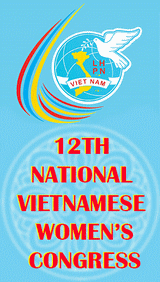 For Advertise