Visitor: 67665061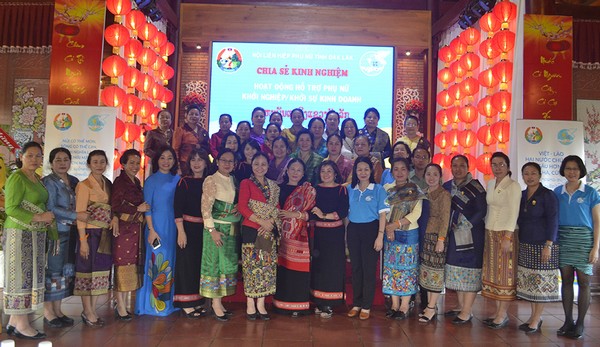 Following the success of the Friendship Visit to Lao and the Vietnam-Laos-Cambodia Women's Forum in 2017, from April 1st to 7th, 2018, the Vietnam Women's Union (VWU) received a 34-member-delegation of the Laos Women's Union (LWU), headed by Mdm. Inlavanh Keobounphanh, a member of the Central Committee of the Laos People's Revolutionary Party, LWU President. The delegation consists of leaders of LWU Central Office, provincial Women's Unions and several central agencies.
Outstanding Vietnamese and Lao women were honoured with Orders by the Vietnamese and Lao States at a ceremony in Pleiku, Gia Lai province, on April 6, in the presence of Deputy Prime Minister Vu Duc Dam.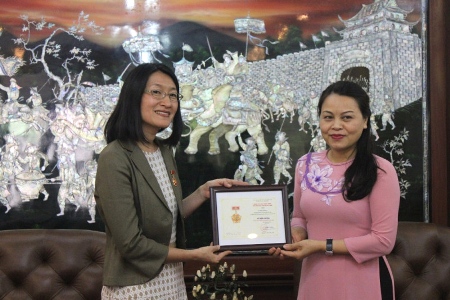 On 27 June 2017, Ms. Shoko Ishikawa, UN Women Country Representative in Viet Nam was conferred the merit medal "For the Development of Vietnamese Women" by Vietnam Women's Union President.


On July 28, in Hanoi, VWU President Nguyen Thi Thu Ha had a meeting with Layton Pike, Chargé d'Affaires, Australian Deputy Ambassador to Vietnam to discuss some issues related to female workers and to the amended Labor Code.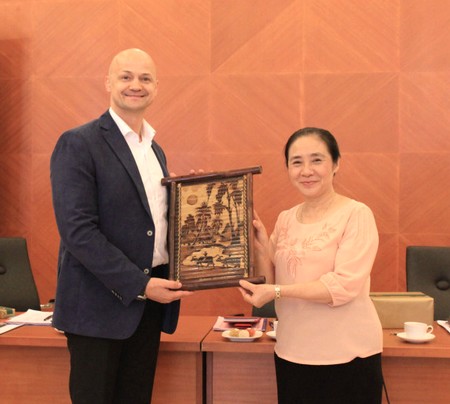 Domestic Violence Prevention and Control and Supporting women in politics and economic development ... are important issues discussed during the meeting of VWU First Vice President Hoang Thi Ai Nhien and the German parliamentarians.
NDO – The Vietnamese women's football team have created a miracle after securing an official place in the finals of the 2018 AFC Women's Asian Cup. However, in order to ensure the team's further progress in the tournament as well as in other future competitions, Vietnam's women's football requires stronger and more appropriate investment as the country is currently in possession of a generation of players who can attain new achievements.