Visitor: 61133476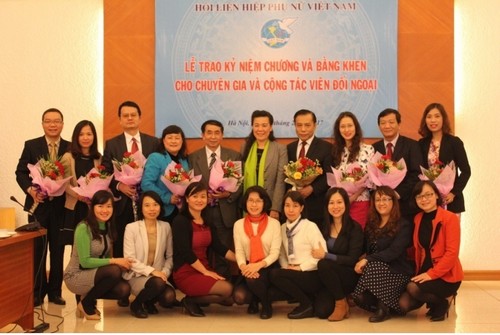 In February 2017, the Vietnam Women's Union (VWU) held ceremonies to confer the merit medal "For the Development of Vietnamese Women" and the Certificate of Merits (2012 - 2017 period) to experts and collaborators, working at the Communist Party of Vietnam (CPV) Central Committee's Commission for External Relations, the CPV Central Office, the Ministry of Foreign Affairs, embassies and international organizations in Hanoi to honour their contributions to women's movement and VWU activities over the last years.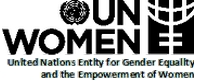 We wish you a successful experience in reviewing the achievements of the Vietnam women's movements and the vwu over the past five years at this Congress and in planning the work of vwu for the next five years.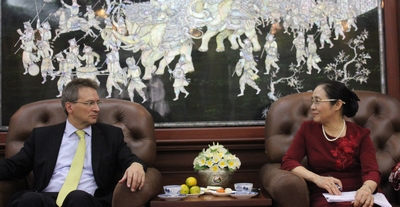 On 23rd February 2017, the Vietnam Women's Union (the VWU) and Crib to Crib Colombia (CtC) signed the Memorandum of Understanding with the aim to develop clean and sustainable production and strategic markets for Vietnam's handicrafts.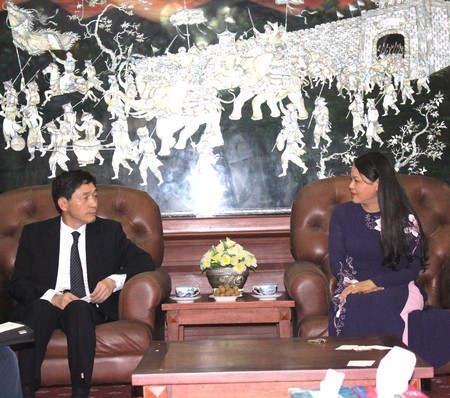 On July 27, VWU President Nguyen Thi Thu Ha cordially received Korean Ambassador Mr. Lee Hyuk on the occasion of his new term in Vietnam.
On behalf of the VWU leaders, President Nguyen Thi Thu Ha extended her congratulation and wished the Ambassador success in his new post.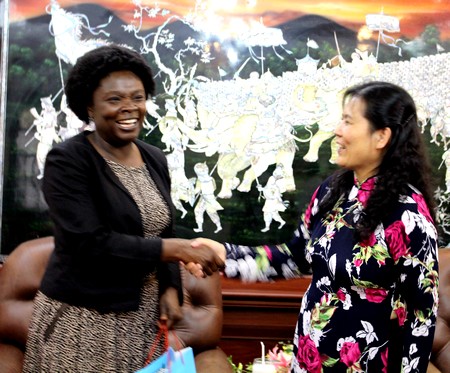 That is a promise of Ms. Victoria Kwakwa, World Bank (WB) Country Director for Vietnam during her courtesy visit to the Vietnam Women's Union (VWU) on the occasion of completing her mission in Vietnam and assuming a new position in the U.S.
The Vietnam Women's Union (VWU) with the support by the UN Women Vietnam will organize the "International Forum on Women, Peace and Development" from October 6th-7th, 2015 at the Center for Women and Development, Hanoi, Vietnam on the occasion of 85th anniversary of the Union's foundation, 70th anniversary of the UN, 70th anniversary of the Women's International Democratic Federation, and the review of the implementation of the Beijing Declaration (Beijing + 20) and the Millennium Development Goals (MDGs).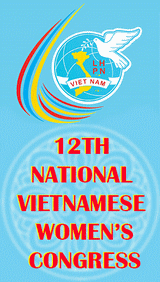 For Advertise