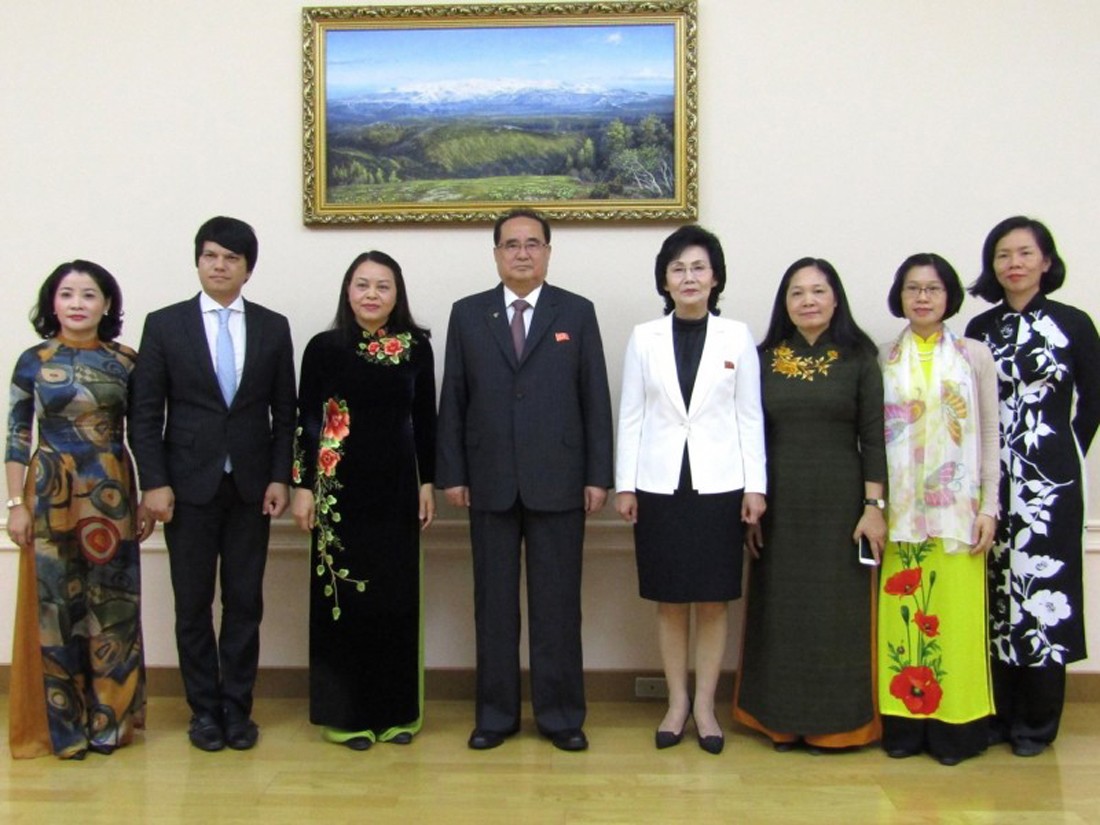 Mr. Ry Su Yong - Politburo member, Vice Chairman of the Workers' Party of Korea (WPK), Head of the WPK International Affairs Department - with VWU and SWUK delegates
From 6 to 10 May 2019, a delegation of the Vietnam Women's Union (VWU) led by Ms. Nguyen Thi Thu Ha - Party Central Committee member, VWU President - paid a working visit to the Democratic People's Republic of Korea (DPRK) at the invitation of the Socialist Women's Union of Korea (SWUK).
While in DPRK, the delegation visited facilities for women and children including an obstetric and gynecological hospital, a pediatric hospital, a children's cultural house, kindergartens and an agricultural cooperative to learn about the DPRK policies for women and children as well as the SWUK activities which help promote women's roles in the socio-economic development of the country.
At the meeting with the SWUK, the VWU shared its experience in supporting women in economic development, in monitoring and providing feedback to policies and legal documents related to women issues, and in expanding external cooperation. Through visits and discussion, Ms. Nguyen Thi Thu Ha said, the delegation could also learn from SWUK's experience in organizing political and ideological education activities for women. The two sides also discussed about cooperation in near future, particularly next year as celebration of the 70th annivesary of diplomatic ties between the two countries.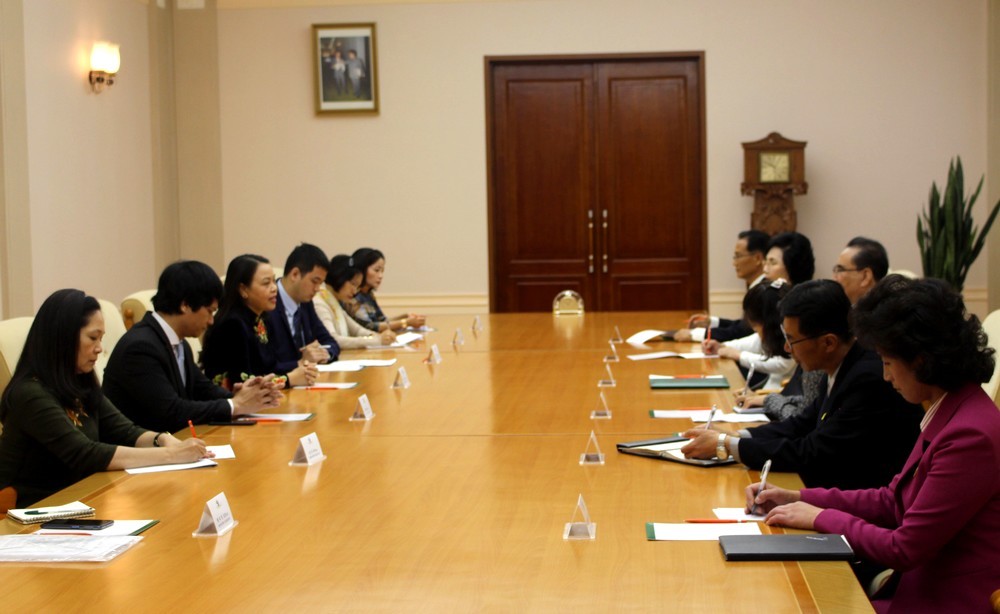 Mr. Ry Su Yong receives the VWU delegation


While in Pyongyang, the delegation paid a courtesy visit to Mr. Ry Su Yong - Politburo member, Vice Chairman of the Workers'Party of Korea (WPK) Central Committee, Head of the WPK International Affairs Department.Mr. Ry Su Yong highly appreciated the cooperative relations between the two women organizations and proposed the two Women's Unions organize activities to celebrate 70th anniversary of diplomatic ties between the two countries.

The working visit of the VWU delegation has been a success, opening up new coopertion opportunities for peace, equality and development between the Women's Unions and women of Vietnam and DPRK.

Translate by International Relations Department