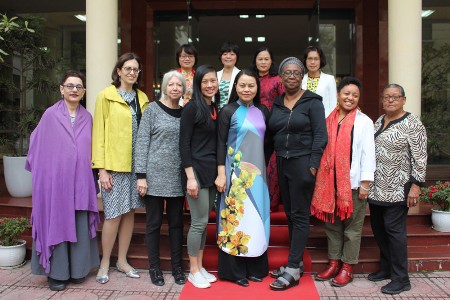 From December 12 to 23, 2017, the Vietnam Women's Union received an American Women's delegation led by Mrs. Merle Evelyn Ratner, member of the US Communist Party, a social activist in New York to visit Vietnam and to learn about the development process of Vietnam, activities of the VWU and the women's movement in Vietnam. The delegation has 9 members who are professors in socialism and feminism; social activists, leaders from organizations and social movement on women, health-care workers, domestic workers, colored people, migrants and LGBT,… from different parts of the US.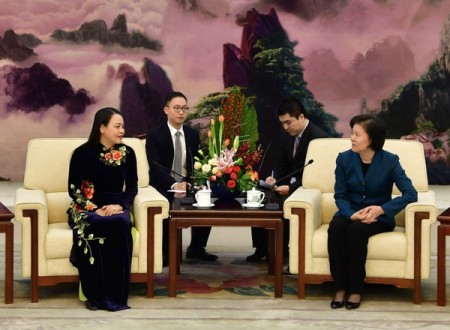 At the invitation of the All-China Women's Federation (ACWF), VWU's delegation was headed by H.E. Mrs. Nguyen Thi Thu Ha, member of the Vietnam Communist Party Central Committee, President of VWU had a working visit to China from December 18th -22th.
On the morning of 8th Jan 2018, the VWU president Nguyen Thi Thu Ha welcomed Mrs. Lianys Torres Rivera, new Ambassador of the Cuba to Vietnam at the VWU headquarter.